Imagine a venue where you don't have to cut your guest list or stretch your budget.

Imagine a venue with longer event times to build even more memories.

Imagine a venue where beauty, quality and value come together as the jewel of South Tulsa.

The Event Center at St. Therese...where your imagination becomes our mission.


Check to see if the date you desire is AVAILABLE, or get started now with our RESERVATION FORM.

The Event Center at St. Therese is among Tulsa's best choices for your

•Wedding Reception

•Anniversary

•Birthday Party

•Corporate Event

•Dinner Party

•Quinceañera

. . . plus other celebrations and events requiring a modern, well-equipped event facility.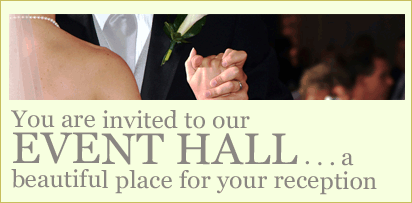 OFFICIAL WEBSITE OF JORISHIE HALL | © ST. THERESE CATHOLIC CHURCH, 2010 | ALL RIGHTS RESERVED

ST. THERESE CATHOLIC CHURCH |

8315 S. 107TH E. AVE., TULSA, OK 74133 | PHONE 918.872.7400